About Me
---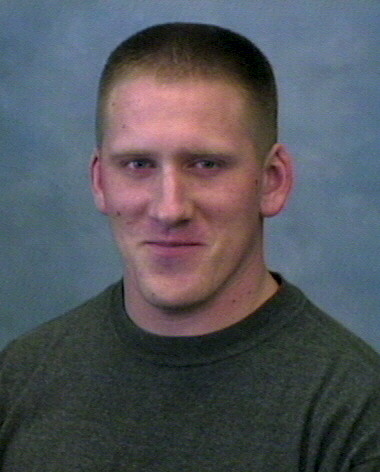 IF you have been paying attention, you will know that my name is Matthew Levi Aamot. I am 25 years old, and live in Whatcom County, Washington, in the town of Bellingham. I work at the local Wal-Mart as a truck unloader and am attending Whatcom Community College. I am a native of this area, growing up near the thriving metropolis of Custer. (That is sarcasm! Custer is a great small town, 1 General Store, 1 auto body shop, 1 bar, 1 post office. Just my type! ) I was born on March 12, 1976 just south of here in Skagit County at Sedro-Woolley. My parents are Mark Aaron Aamot and Julie Ann [Hinds] Aamot. They still live in Custer on a small 20 acre farm. My family raises Milking Shorthorn cattle, Percheron draft horses, Duroc and Hampshire pigs, and various kinds of poultry. I have six brothers and one sister that I dearly love, even though I get mad at them occasionally. They are:
Joshua Ezekial, born June 7, 1979
Nellie Catherine, born August 24, 1983
Benjamin Elias, born June 30, 1985
Aaron Seth, born April 12, 1987
Dale Edwin, born June 16, 1990
Ethan Arnold, born January 21, 1992
Daniel Josiah, born July 25, 1996
Nellie, Ben, Aaron, and Dale are all involved in the same 4-H club I was in many years ago. (The Critters and Company 4-H club). They did very well at the Northwest Washington Fair in August 1999. Ben and Dale showed the only two Milking Shorthorn heifers at the fair, which attracted a lot of attention, even from the big dairymen. Nellie showed her Duroc sow, while Aaron and Dale showed chickens and turkeys. In the hand milking contest, (milking the cows by hand to see who could get the most milk in the allotted time) Nellie was a very close second place finisher. She evidently caused the dairymen some concern that a girl might beat them, so they are creating a new "women's division" for the contest this year!(For 2000) Way to go Sis! *Update* 2000 August- My old 4-H leader Bob Veenstra was not able to make it to the fair as he was suffering from infection after a lung transplant operation. The kids signed a big card and sent in a video for him to watch. Sadly, Bob passed away September 17, 2000. The 4-H kids of Whatcom County lossed a great leader and role model with his passing. I will always honor his memory and what he did for me.

I am currently enrolled in Whatcom Community College in Bellingham. I have about a year's worth of credits already, and will be studying for a degree in History Education. My main love, besides history, is agriculture- the nurture of plants and farm animals. I would love to have my own greenhouse-small nursery business, raising herbs and other interesting plants. I am strange, for a guy, because I absolutely love flowers and tending flowerbeds.

My main hobby is history- mostly American, 1600's through 1945. I am a student of military history, researching the American Revolution, the American Civil War, and World War Two. I enjoy re-enacting the Civil War period, although my tastes are moving away from the "line infantry" soldiering and into something like a Berdan's Sharpshooter impression, or maybe just a civilian. Someday I would love to be able to get involved in American Revolution re-enacting and World War Two displays. I have had ancestors in all these wars, and at least cousins in almost all other conflicts our nation has gone through. It is my goal as a history teacher to present our history not as something dead and dry and gone, but as events that still affect the way we live and how our nation is governed.
---
This page built and maintained by Matthew L. Aamot. Last updated 30 March 2001.