Julius Henry Derek Behme and Mary Ann Ketchum Family
and their descendants
---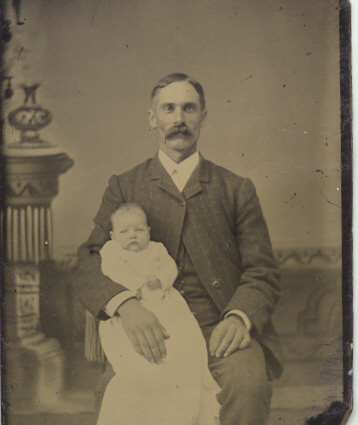 &nbsp &nbsp &nbsp The story of our Behme family starts in the year 1812, on May 17th, when Julius Henry Derek Behme was born in Oelper, Braunschweig, Lower Saxony, Germany. His parents were Johann Anton Behme and Anna Maria Martalana Moereke. Johann is listed as a linen weaver. There is a copy of his birth record and a smallpox vaccination record that has been preserved in the family. There is also a "wandermun" book that Julius carried on his journeys as a tailor apprentice. It is marked 10 April 1830 on the front page, in Braunschweig, Germany. Between the years 1836 and 1842 Julius immigrated to America, probably landing in New York. He wed Mary Ann Ketchum, on January 5th , 1842 at the Reformed Protestant Dutch Church in Warwick, Orange County, New York. I have the original marriage certificate that has been passed down through the family, as well as his citizenship papers dated October 26, 1844, in the Marine Court of New York City. In 1847 the Behme family moved to Tontagany, Wood County, Ohio, near the Maumee River close to Toledo. It seems that many of the Ketchum family, (Mary's parents and some siblings) moved to Ohio as well. Mary's parents were Nathaniel Charles Ketchum and Sarah ___? Nathaniel's father was a Samuel Ketchum, a Revolutionary War soldier.
---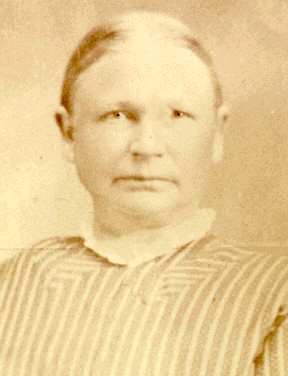 The marriage produced seven children:
Margaret Ann (February, 1843 to 17 September, 1860)
Frederick (24 August, 1844 to 19 March, 1862)
Anton (27 October, 1845 to 28 January, 1913)
Mary Martalana (25 September, 1847 to 27 January, 1932)
Nathaniel (18 June, 1851 to 9 September, 1914)
Julius Caesar (18 February, 1855 to 18 June, 1924)
Emma Evelina (11 January, 1859 to 2 October, 1860)
---
Margaret, Frederick, and Anton were born in New York before the move. Mary through Emma were born in Wood County, Ohio. Margaret and Emma died in 1860, from as-yet unknown circumstances. The Julius Behme family is found in Washington Township, Wood County, Ohio in both the 1850 and 1860 censuses. Five of their children grew to adulthood, but the turmoil that shook our country in the 1860's was to claim yet another of the Behme children.
---

Company K, 67th Ohio Infantry

The Civil War pitted American against American, brother against brother. Patriotic fervor ran high, and thousands of northern men and boys flocked to the call of their President to preserve the Union. The Behme family sent off three of it's members to the war: Frederick and Anton, in 1861; and father Julius in 1862. On November 7th, 1861 Frederick mustered into Company K, 67th Ohio Infantry. His brother Anton, lying about his age, joined up on November 18, in the same company with the rank of corporal. I am in the process of getting information on the history of the 67th Regiment in the war, but it appears that they were guarding railroads in Cumberland, Maryland in March, 1862. On March 10 the unit advanced toward Winchester, Virginia, and then engaged in a reconnoissance towards Strasburg. It was here, on the 19th of that month, the oldest brother, Frederick, died an early death due to measles. In an era with little in the way of sanitation,more casualties (such as Frederick) occurred due to disease than actual fighting. He is buried at Antietam National Cemetery , Section 1, Row B, Grave 83.

Perhaps due to his son's death, Julius answered the call to Federal service and enlisted August 2, 1862, in the same company. On July 11 and 18, 1863 the 67th joined with the 54th Massachusetts Colored Troops in the assault on Fort Wagner, as depicted in the movie "Glory". Julius is listed as being on a military hospital ship at this time, detailed as a nurse. Anton recieved a wound or disability that caused him to be transferred to the 30th Company, 2nd Veteran Reserve Corps on August 21, 1863. Julius served until he was discharged on July 6, 1865 at the end of the war. My grandmother, Donna Hinds , has just recieved his military service records , and they will be copied and made available to any interested descendants. After the war, the family stayed in Ohio for a short period of time. By 1870 they had split up, with Julius senior, Anton, and Nathaniel heading to the wilderness of Michigan for work in the logging industry, while Julius Caesar Behme, along with his sister Mary M. Jeffers (recently divorced from her husband Jacob C. Jeffers, and their mother Mary, were to be found in Union township, Hardin County, Iowa. Not much is known of the Jeffers family and the reason for the divorce. I believe Jacob was in the Civil War, but am not sure what unit. Jacob and Mary were wed in Tontogany, Wood County, Ohio on December 22, 1867. Their son Frederick Ernest Jeffers, named in honor of his uncle presumably, was born the next year on September 16, 1868 in Tontogany. This comes from a family bible record kept by Mary Jeffers.

---
This site designed and maintained by Matthew L. Aamot, a 4th great grandson of Julius and Mary.