Home of the 67th Ohio Volunteer Infantry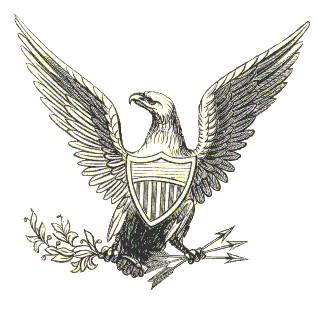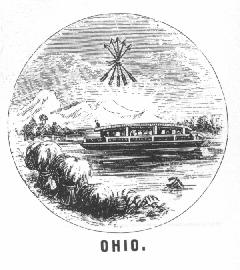 Dedicated to the memory of the brave men who helped preserve the Union
1861 - 1865
This website serves to collect information about the 67th Ohio, the men who served under its flag, and its participation in the War of the Rebellion. The Regiment took part in many famous battles and is listed among the top 300 Union regiments. The men were present at the battles of Winchester and Kernstown, the latter where the famous Confederate General Thomas "Stonewall" Jackson suffered his only battlefield defeat of the war. Later on the unit was transported to South Carolina, where they served alongside the 54th Massachusetts (Colored) Infantry in the ill-fated assault on Fort Wagner, as portrayed in the movie "Glory". They were there at the end of the Confederacy as well, playing a key role in the siege and capture of Fredericksburg. When the guns were silenced at Appomattox, the 67th Ohio watched as Lee's Army of Northern Virginia surrendered. They soldiered on as occupation troops until December 7, 1865, when the unit was mustered out from government service at City Point, Virginia. The Regiment had lost more than half of its soldiers as casualties in the war, starting with 1025 in January 1862, and ending with 570 in 1865. (This number includes many recruits from 1862-1865 who filled in the ranks of the fallen.)
Information on the Regiment and the Soldiers

I am transcribing the company rosters onto the webpages below. However, with well over 1000 soldiers it will take me awhile, so please be patient. Field and Staff (the Headquarters) section is complete; Co. K will be the next one completed. If you would like specific information that is not online here yet, please email me and I will send that to you if I can find it.
---
Register as a 67th O.V.I. Researcher View Previous Researcher Entries
My goal is to collect biographical information and pictures of every soldier who served in the 67th Ohio throughout the war, to include information on where the soldier is buried and pictures of the gravesite. If you have anything that you would like to have included on the website, please contact me at AamotML@hotmail.com.
---
This site designed and maintained by Matthew L. Aamot, a 4th great grandson of Private Julius Henry Derek Behme, Company K, 67th Ohio Volunteer Infantry.
Last updated 19 November 2001 using MS FrontPage .